North GA Touchdown Club End of Year Banquet
Thursday December 14th was the North Ga Touchdown Club(NGTD) end of year banquet.  The force were very well represented.  There were teams from all over North Ga, including public, private, christian, and Home school football teams.
Ga Force Took home the following Team awards.
Luke Cieply – Player of the Year
TJ Cooper – Lineman of the Year
Seth McClure – Academic Player of the Year
Christian Rivera – Special Team Player of the Year
Seth also took home the NGTD Underclassman of the Year award
NGTD Chamber All-Stars were
Alandis Mayes
Mario Rama
Hunter Barfield
Dominic Knowles
Head Coach Scott Willis was voted into the final 3 for Coach of the Year.
See some pictures from the night below.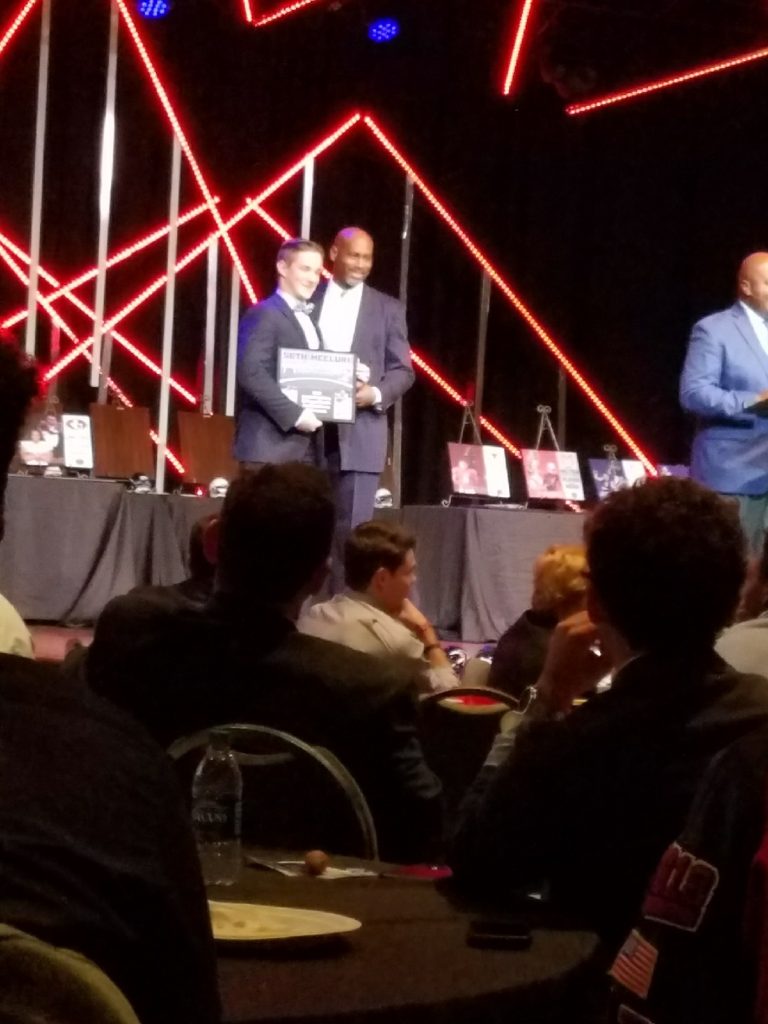 ]